Taking your website from v1 to v2
These are the most common areas of improvement that we've identified to help you take your current website to the next level.
Ensure that your site is HTTPS "Secure"
You want your website to have a small lock display to the left of the URL, with the URL starting with "HTTPS" (instead of just "HTTP"). This helps give both website visitors and web browsers confidence that your website is legitimate, while also helping your SEO / preventing false website blocking.
There are different services to help you acquire a valid SSL certificate, which is what is needed for web browsers to display this.

Have a clear call to action
For example, on Shopify.com, they have a clear call to action on the far right of the top navigation bar and in the footer (both being a "Get started" button.
It's important to be as obvious as possible as to what the next step is, in case your site entices a visitor to do that (whatever it may be). We recommend the call to action to be both the navigation item furthest to the right and ideally a button in the footer.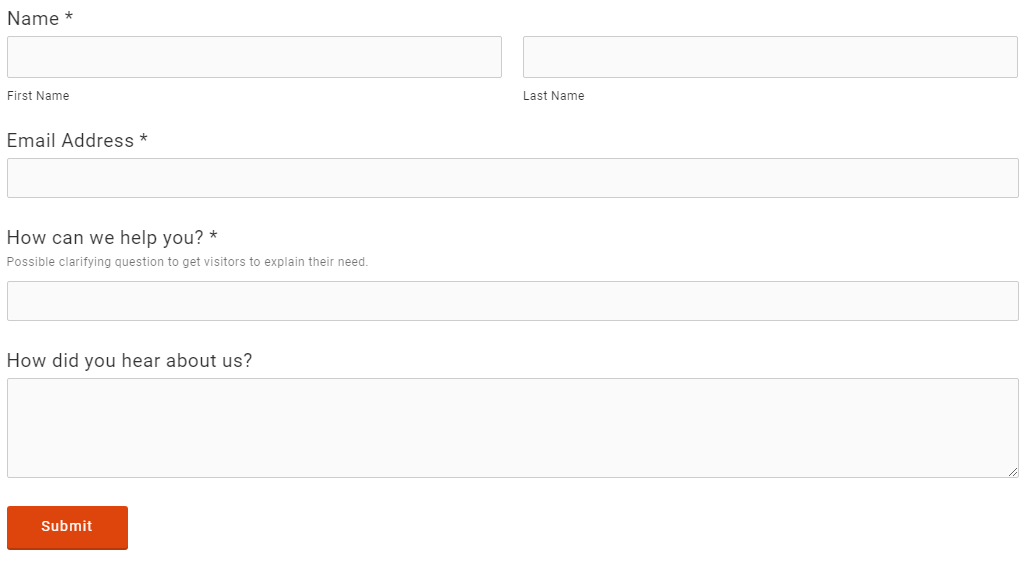 Have a contact section/page with a good form
You want to make it as easy as possible for visitors to understand how to get in touch with you, and the best way to do that is with a contact form - either in its own page section or on a dedicated contact page.
We recommend a contact form because it is easier to fill out than writing an email, helps frame the conversation so you're best equipped to hit respond, helps prevent spam emails/calls (since contact info not listed right on the site), amongst other benefits. We also recommend there's a header to the contact section, such as "Let's start a conversation. Please fill out this form and we'll respond within 24 hours."
StockSnap (free)
Pexels (free)
Unsplash (free)
iStock (paid) - most photos are between $12 and $33, with packages that allow you to purchase multiple at a discount
Getty Images - Squarespace even has a partnership where you can access a large amount of their photos for $10 each
Your website is fully responsive
It is ideal to have a single responsive website - which will automatically adjust how it is displayed based on the user's device/screen size.
Many modern web design platforms and templates are fully responsive. Some of the lower-cost ones, like Wix and GoDaddy, might have separate mobile versions of websites. The problem with this is that it's inconvenient to manage a separate desktop experience and a separate mobile experience, and also may throw off visitors.
You can tell if your website is fully-responsive by dragging one horizontal side of your browser window slowly towards the other side - seeing if the website automatically adjusts to the size of the window.
Miscellaneous yet important tips
Remove any visible branding of the website platform you used (e.g. "Powered by Squarespace", "Proudly made with Wix", "Powered by WordPress"), usually in the footer.
Ensure that your website pages load quickly. If they do not, visitors may get frustrated and leave. If your website speed is lackluster, you may need to upgrade the package with your existing hosting provider or even find a new one.
Try to keep your top navigation bar simple - ideally no more than six primary tabs at the top, with the one on the far right being a clear call-to-action link/button.